I am so pleased to announce that you can now find the cool Gothic items by Buxom♥Bones in even more locations.  Be sure to check out all my dark goodies at the Wichita City Arts gallery.
While you're there be sure to check out the super bright and incredibly awesome artwork of Jami Moore.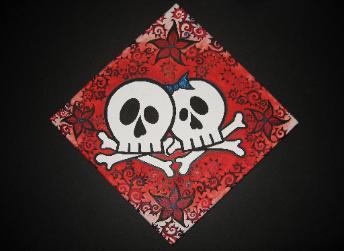 To make it easier to see my items in person I've created a new "Where to Buy" page on the blog that lists where my products can be found locally as well as a list of upcoming events where Buxom♥Bones will have a booth.  As always, you can see any of my Gothic jewelry or gifts at Buxom♥Bones website.